Lancey Morris from SweetLancey.com has supplied this easy egg substitute guide for vegan cooking. She writes "The world of vegan food is growing bigger every day, and I'm regularly finding new ways to veganise my favourite meals. When it comes to eggs, there are multiple options for the vegan cook, but it's important to know which substitute is best suited to your purpose. This guide gives you some of the most common options for egg substitutes, with a description of their purpose and the kinds of recipes that would work best with them."
For more great vegan recipes go to SweetLancey.com.
Image credit: Michelle Cehn, World of Vegan, your hub for vegan recipes, inspirational videos, news, product spotlights, and more! Also watch 5 Easy Egg Replacers video by World of Vegan.
Read nine reasons why we shouldn't eat eggs. The article also contains more ideas for egg substitutes.
Each replacement quantity given below substitutes for one chicken egg.
---
Chia seeds
Quantity: 1 Tbsp chia seeds + 3 Tbsp water
Purpose: To bind
Uses: Muffins, brownies, wholemeal and healthy baking
---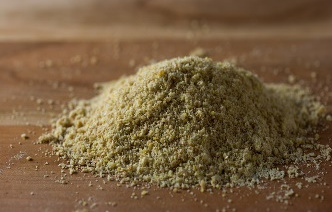 Flaxseed meal
Quantity: 1 Tbsp flaxseed meal + 3 Tbsp water
Purpose: To bind
Uses: Muffins, brownies, wholemeal and healthy baking
---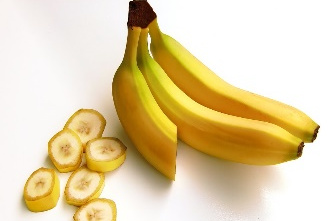 Banana
Quantity: 1/2 banana, mashed
Purpose: To provide moisture and sweetness
Uses: Muffins, soft cookies, brownies and cakes
---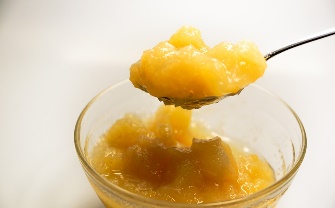 Fruit puree
Quantity: 1/4 cup fruit puree (apple, pear, pumpkin etc.)
Purpose: To provide moisture and sweetness
Uses: Muffins, soft cookies, brownies and cakes
---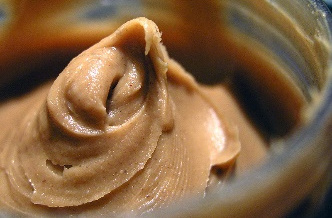 Peanut butter
Quantity: 3 Tbsp peanut butter
Purpose: To provide creaminess and sweetness
Uses: Muffins, soft cookies, brownies and cakes
---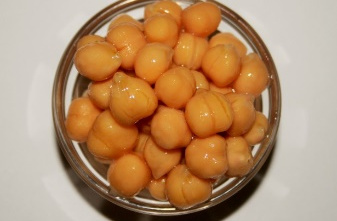 Aquafaba
Quantity: 3 Tbsp aquafaba
Purpose: To bind and for whipping
Uses: Meringues, friands, lighter cakes
---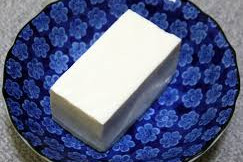 Soft tofu
Quantity: 1/4 cup soft tofu
Purpose: To add creaminess
Uses: Tarts and custards
---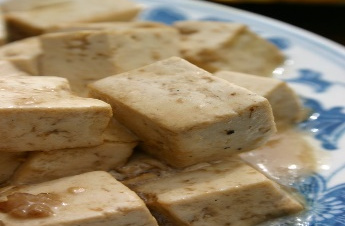 Hard tofu
Quantity: 1/4 cup hard tofu
Purpose: To add protein and scrambled egg-like consistency
Uses: Tofu scrambles, stir fries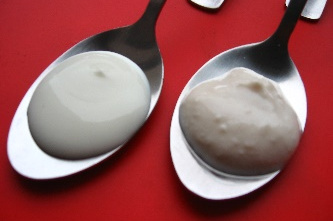 Non-dairy yoghurt
Quantity: 1/4 cup soy or coconut yoghurt
Purpose: To provide moisture, creaminess and sweetness
Uses: Muffins, cupcakes and cakes
---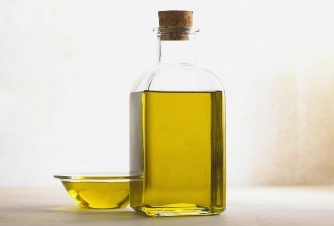 Vegetable oil
Quantity: 1/4 cup vegetable oil
Purpose: To provide moisture
Uses: Muffins, cupcakes and cakes
---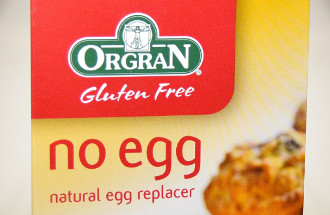 Egg replacement powder
Quantity: 1 tsp egg replacement powder + 1/4 cup water
Purpose: To bind and provide egg-like consistency
Uses: Cookies, cakes and quiches